• coffee • nicaragua • poverty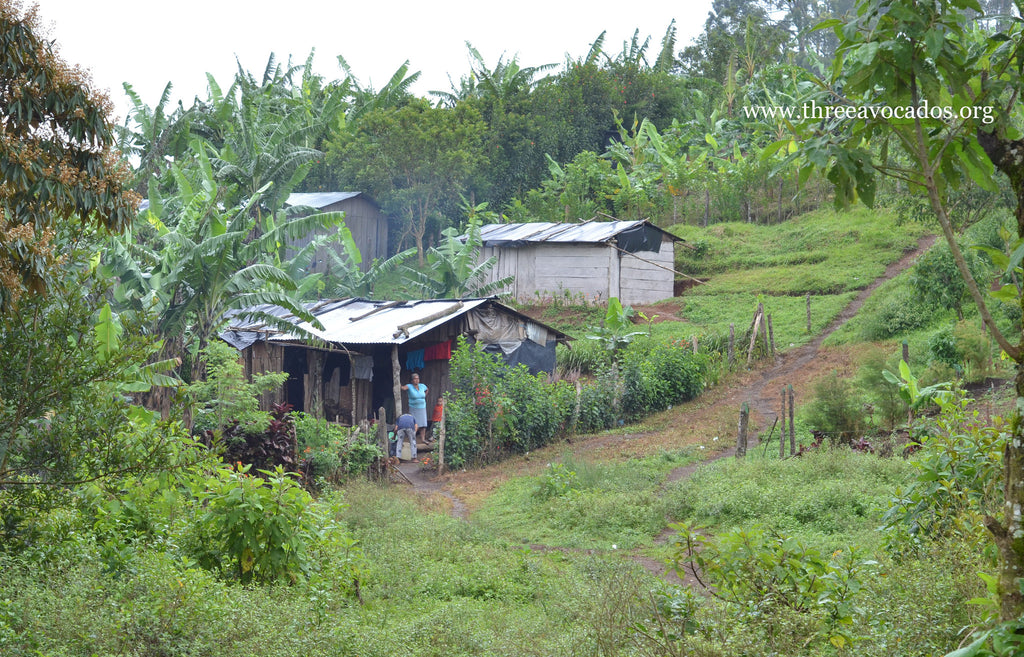 This is the home of one of our coffee farmers in Nicaragua. Your Nicaraguan coffee purchases help this woman support her family. Her children can receive an education and she can improve their living conditions. Your coffee purchase really does matter.
---
It's always great to see a community plan. When there are plans, there's typically hope within the community. They can see past current circumstances and are working towards goals for family and their community. When we walked into the coffee co-op in Las Nubes, Nicaragua, the president of the co-op showed us their plans to improve coffee production. We were told that by improving coffee production, they will improve their living conditions and education. Three Avocados is proud to be part of their plan for a better community. Here's part of their plan on paper.
---
• education • nicaragua • poverty
  While in Nicaragua we toured a school within one of our coffee communities. Afterward, we sat with parents and listened to their concerns about the school system. Many of the teachers commute from the city and have no transportation to get up the mountain. This means that some teachers rarely show up on time or at all. Only two classrooms for all grade levels means that primary children are outside while school is in session without desks or chairs, and the school day is often shortened. Classroom materials are almost non-existant; and while the government is to provide workbooks...
---
Meet the new cover girl of Three Avocados Nicaragua! This sweet girl's mom is president of the Las Nubes coffee co-op near Matagalpa, Nicaragua. This co-op is special –  it's run by all women! Not only that, but they grow some amazing coffee! These amazing women are supporting their families and sending their children to school with the money they earn from growing coffee. We are proud to partner with the women of Las Nubes coffee co-op and offer their coffee to you. For more information or to purchase our coffee, visit our website here.
---
• coffee • nicaragua • poverty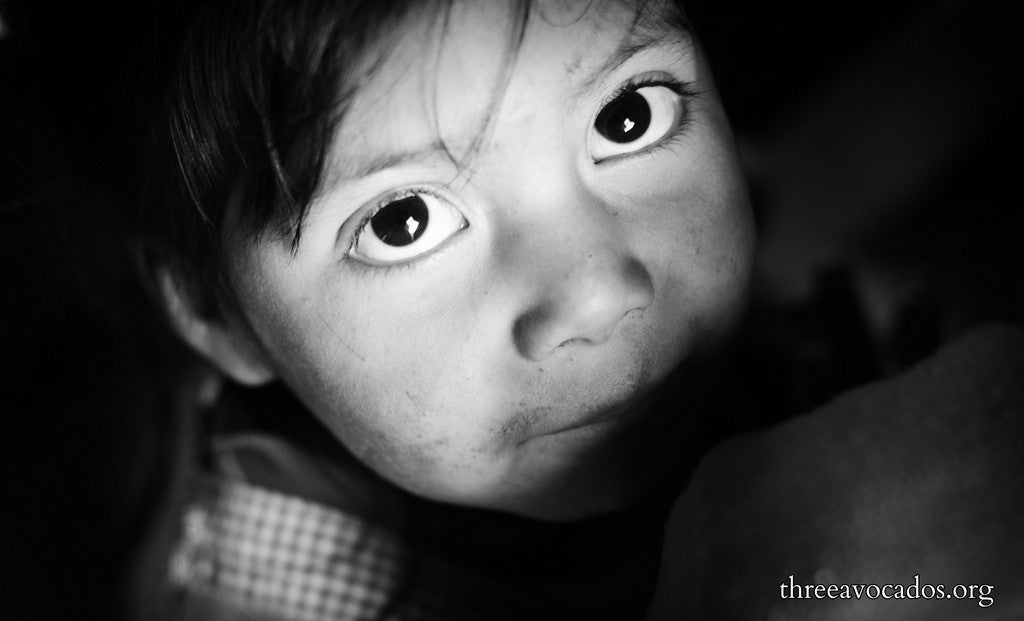 After a turbulent plane ride, collecting bags, and getting through customs we were finally on our way. Sunshine and humidity met us as we stepped outside into the city of Managua, Nicaragua. As we piled into the truck, we got our first sharp look at the poverty in Nicaragua. Shanty towns turned into lush mountainside as we continued our journey.  Our 4×4 truck climbed the mountain, crossed rivers, and avoided deep ruts as we drove to the co-op of Las Nubes near Matagalpa, Nicaragua. Friendly smiles and hugs filled the language barrier and greeted us as people gathered for a co-op meeting. Everyone huddled in the meeting...